Blog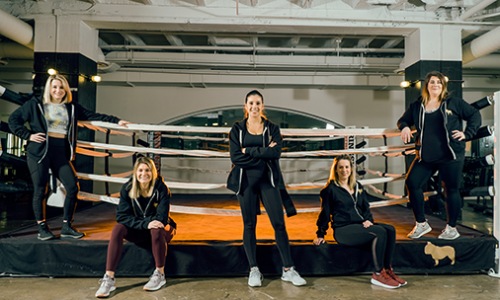 5 Best Gyms in Uptown
Whether you're looking to move your workout to the heart of Chicago or you're an Uptown residence that wants to get in shape, a gym membership is probably in the cards—especially since outdoor workouts are limited during Chicago's frosty winters. Thankfully, this neighborhood has a wide variety of fitness facilities to choose from and we've scoped out the best. They may all differ slightly in equipment and fitness offerings, but they all come highly recommended and excel at helping patrons live a healthier lifestyle.
Larry's at the Lawrence House
Larry's, a cocktail bar from the owners of Heritage Bicycles, opened in February 2017. Larry's occupies a small space that opens into the lobby of The Lawrence House in Uptown, Chicago. Grab a craft cocktail or beer and relax in the large lobby which features a curved stained-glass skylight (original to the building) and geometric chandeliers. Hang with your friends or get some work done on any of the countless couches, armchairs, or long wooden tables with lamps and built-in electrical outlets. If that's not your style, have a seat in the bar which is cozier than the lobby and has a similar old-timey feel, with vintage art on the walls and low lighting. During the warmer Chicago months, make sure to check out the patio out back with a satellite patio bar, fire pit and plenty of seating including day beds.